HIGH QUALITY

EVENTFOTOGRAFIE




Veranstaltungsfotos in Top-Qualität, prompt geliefert vor Ort oder binnen weniger Stunden, Online- und Presse-Service (Direktlieferung live aus der Kamera an div. Redaktionen), iptc Bildbeschriftung, u.v.m.

PROFESSIONELLE

ARBEITSWEISE




Stets neuestes Profi Equipment, laufend am letzten Stand der digitalen Bildbearbeitungstechnik, 100%ige Zuverlässigkeit, kontrollierte Bildqualität, jahrelange Erfahrung durch hunderte Auftragsarbeiten, ausgezeichnete Branchenkontakte.







AKTUELLE FOTOSTRECKEN DURCHSUCHEN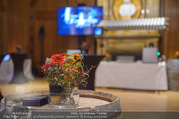 Do 16.11.2017
Signa Törggelen
Park Hyatt
230 Fotos
Rene Benko´s Signa Holding lud wieder zum traditionellen Törggelen ins Park Hyatt. Mit dabei heuer u.a. wieder Niki Lauda, Alfons Haider, DJ Ötzi, Alfred Gusenbauer, HC Strache, u.v.a.m.
Mi 15.11.2017
The Recall Kinopremiere
Millennium KinoCity
71 Fotos
Kinopremiere von The Recall mit niemand geringerem als Wesley Snipes und Laura Bilgeri am Red Carpet.
[Komplett&uumlbersicht Promifotos]